We Have An Innovative And Marketing Expert Dynamic Team Of Skilled People
Ninetyseven Infotech isn't just about building teams to run the company but also allocating them to specific projects for better results. So far, we have gained 100% success in delivering the project on time.
Free Consultation
Get on a free consultation call with our experts to solve your problems.
Best Team Members
We have a team of experienced web developers, designers, and marketers.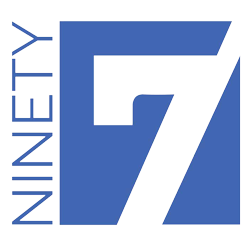 Technologies we work with


Our values and Service to our clients.
Our Core Values
Ninetyseven Infotech's core values are commitment, Respect, adaptability, Freedom to Act and Trust. It also makes it one of the most innovative, valued, and best places to work.
Our Vision
Be the most trusted developer for our client's website development and design needs. We hold transparency in Collaboration and dependably endeavour to win the trust of our Clients.

Our Mission
To create a fully customized IT solution that solves all of your business problems in real-time and brings successful outcomes to get more sales and great revenue.
Attract More Customers & Grow Your Business
Our Professional Designer and Developer help you for all of your segment.